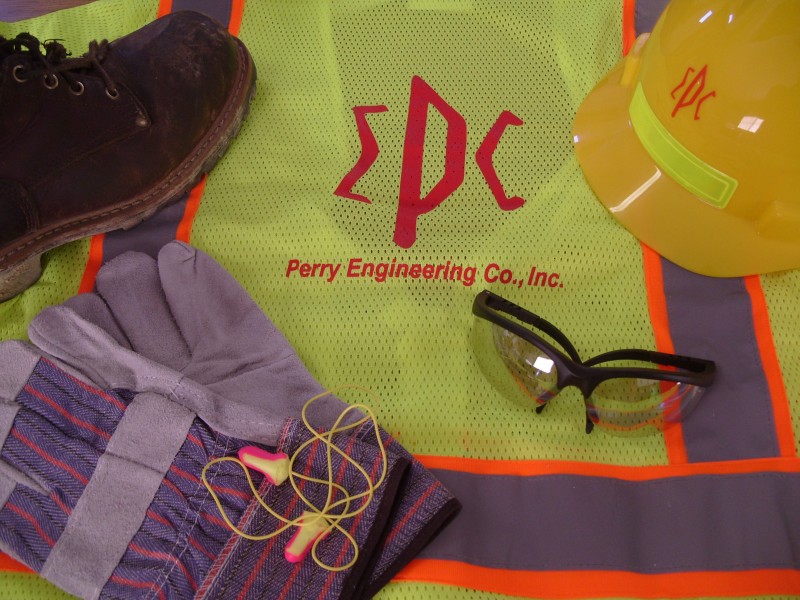 Our monthly safety award winners for October are:
 Monthly Employee Suggestion – Jon James – $100 award – Suggested that not following safe protocol before, during and after the job can be costly for the company and dangerous for the employees. He suggested that everyone involved should review safety procedures for all phases of the job and follow them. Safe Alternatives Forces Efficient Turnouts Yearly – SAFETY.
 Monthly Crew Suggestion – Terry Graham, no crew – lunch award – the topic was safety when mobilizing a new job. Juice suggested that the problem is the lowboy getting mud on the highway when delivering and removing equipment. He suggested A) have the equipment operator clean the undercarriage before the equipment is moved, B) grade an area for the lowboy to drop off and pick up equipment, C) after equipment is on the trailer, sweep debris off of the trailer so it doesn't fall onto the road, and D) have traffic control [flaggers] to assist the lowboy in getting on and off the job.
 Safe Employee of the Month – James Peer, nominated by Rick Vaughn – $100 award, letter of appreciation, and photo in the newspaper and company website. Rick wrote, "Jimmy has worked here for 20 years. He is very good at his operating skills and very conscious of his surroundings. Jimmy has been working close to buildings, high voltage power lines, and employees and always in a safe manner. He keeps his equipment clean and maintained."
 Please note that, going forward, Safe Employee of the Month nominations will be kept in the pool for 3 months and then removed. You can resubmit the same name each month if you wish. Removing the submission after 3 months will help to eliminate the problem of having dozens of nominations to sort through when voting each month.
 Congratulations to all of the winners!